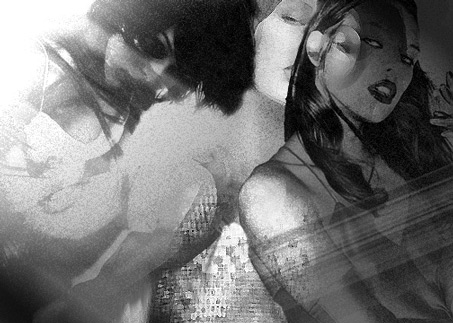 Before I knew Sandra

Winter laid tracks in her yard,
frosty lip prints on grass;
she seemed to notice more the
generous hands
of moon's sparkle, reflections on snow,
than the bone white layers
suffocating garden grounds.

Her fingers were paring knives.
Like a cutthroat artist she
sculpted the ice body  
of December night
with deft slash, humming in
southern cadence
jazz solos.

We met as her blades grew dull.
These days
winter consumes her wide garden;
she scorns the moon
with mute trombone blows
from behind her window,
sculpts my hard body  
with deft slash
of her new grooves.