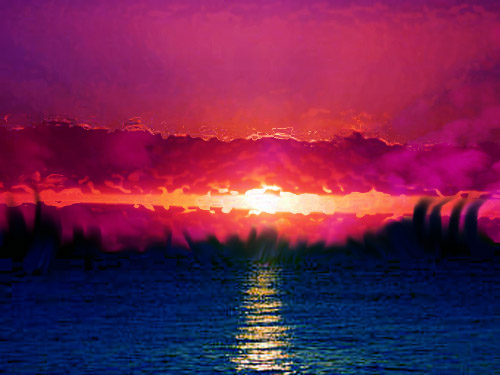 Cerulean
The sky is lazy, in fashion how
its clouds are mute,
monotonous, imposed over a flaring

sun that hardly drives through.
I feel the part of a fish towed from sea
—snared in netting.
My depths were boundless blue,

cerulean sky. How it beached me on this rock!
Sea and sand segregate.
Steel gray clouds: the burden, median

between deep sky,
between poet.
Languid, tacit—cerulean glimpsed when sun
lacerates, splits
the dividing layer.