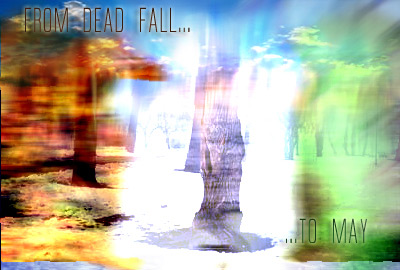 Hungarian Path

The sun never spreads the ground here.
Wildlife in estrus wants only sleep, ersatz night
composes green pine white, the ground a cavern.
Somehow we came here together;
I stay now in the dark.

A waterfall is in perpetual spill, near, near.
Its coming and going is a split spoke
on a tire no one rolls;
its splendor is cached, laid under the trees.
This is Hungarian Path. I come here to find light.